August 7th 2020 was International Beer Day, but pandemic-related travel restrictions had made drinking beer internationally an impossibility. Or so we thought. We invited everyone to have a Miller Lite on us, but only in American cities named after foreign countries. 80+ cities. Thousands of beers. And a whole bunch of Miller Time.
We launched the idea on social and with a Travel + Leisure exclusive. Both regional news and national publications picked it up and  soon the news of free "international" beer spread across the country.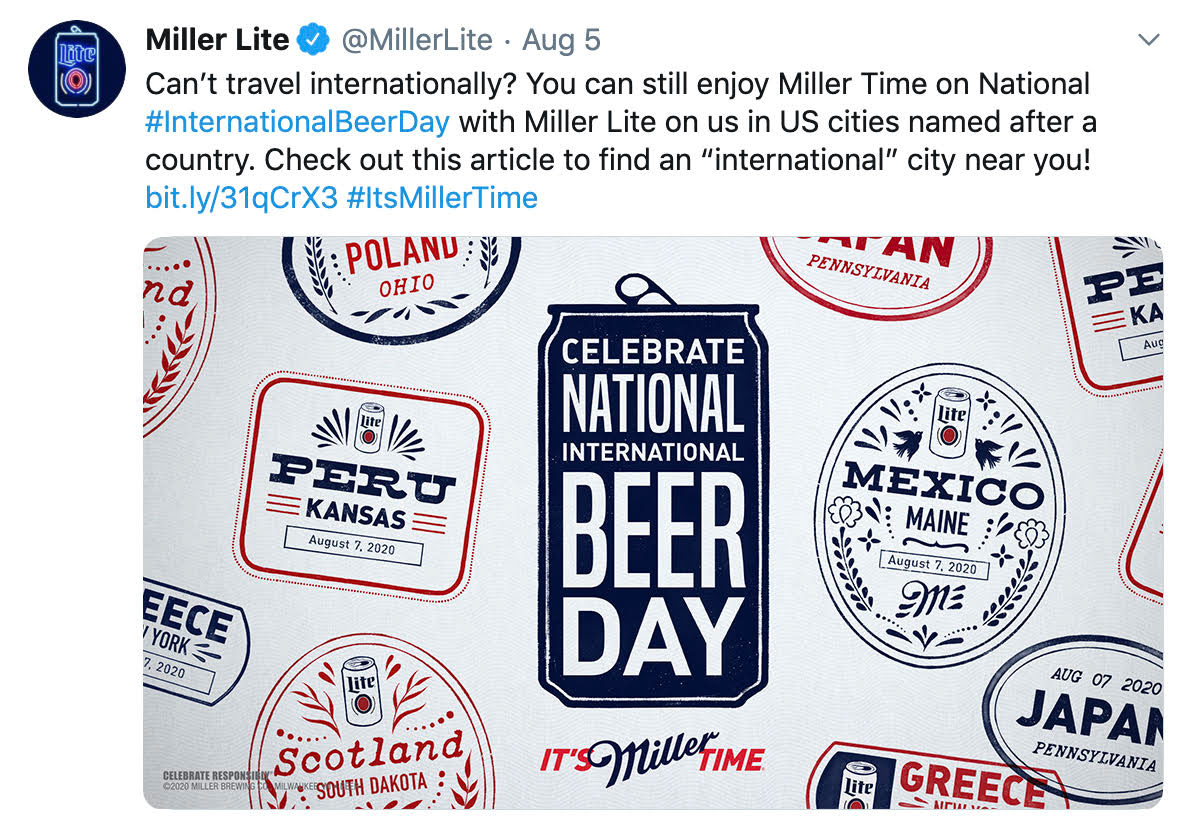 On the big day, we sent a whole truckload of Miller Lite to Scotland....South Dakota. The whole town of 800 people showed up to what was undoubtedly the biggest event of the year, as we gave out free beer to every drinking age adult we could. Even the mayor of Scotland himself.  And I got to cross the font page of The Scotland Journal off my bucket list.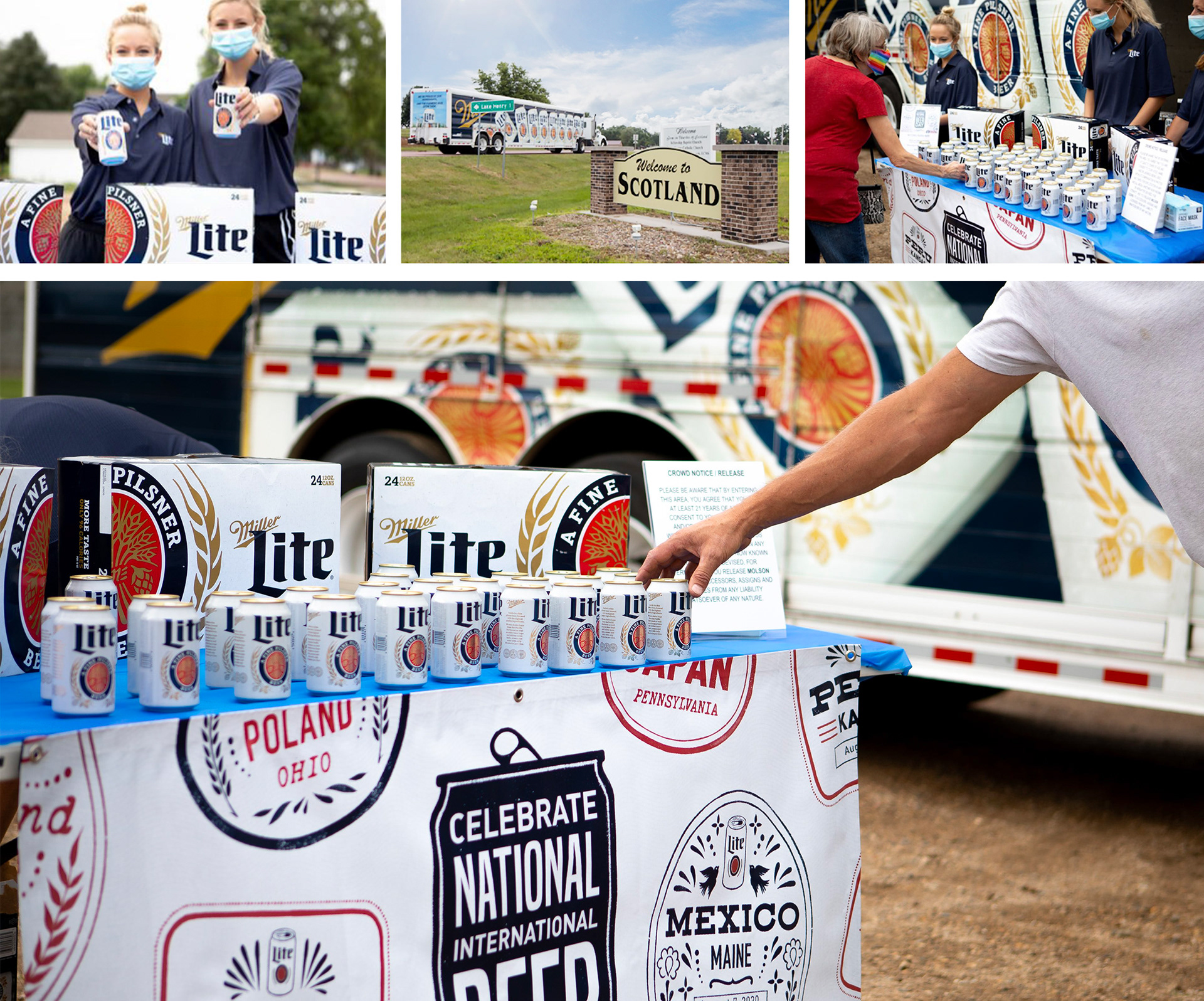 This scra

ppy littl

e idea earned over 1 billion impressions

on a

$17k budget

, and got featured in national publications like Forbes, Fox Business, Delish, and of course...CDL Life.