Amidst a sea of overpromises and an emphasis on "manliness" from the deodorant industry, Right Guard is essentially anonymous. But a Right Guard man doesn't give a shit about advertising. He just wants a deodorant that does what it's meant to do.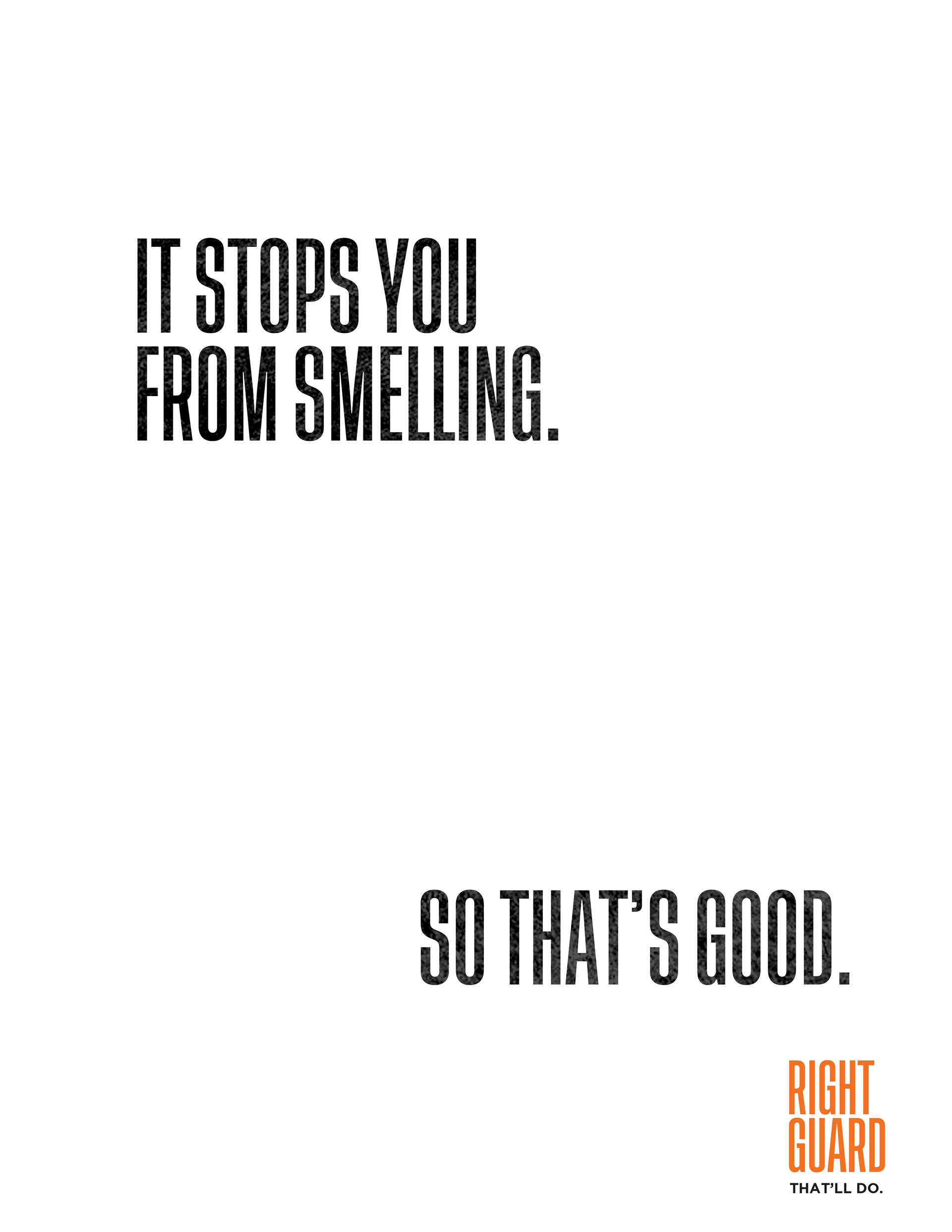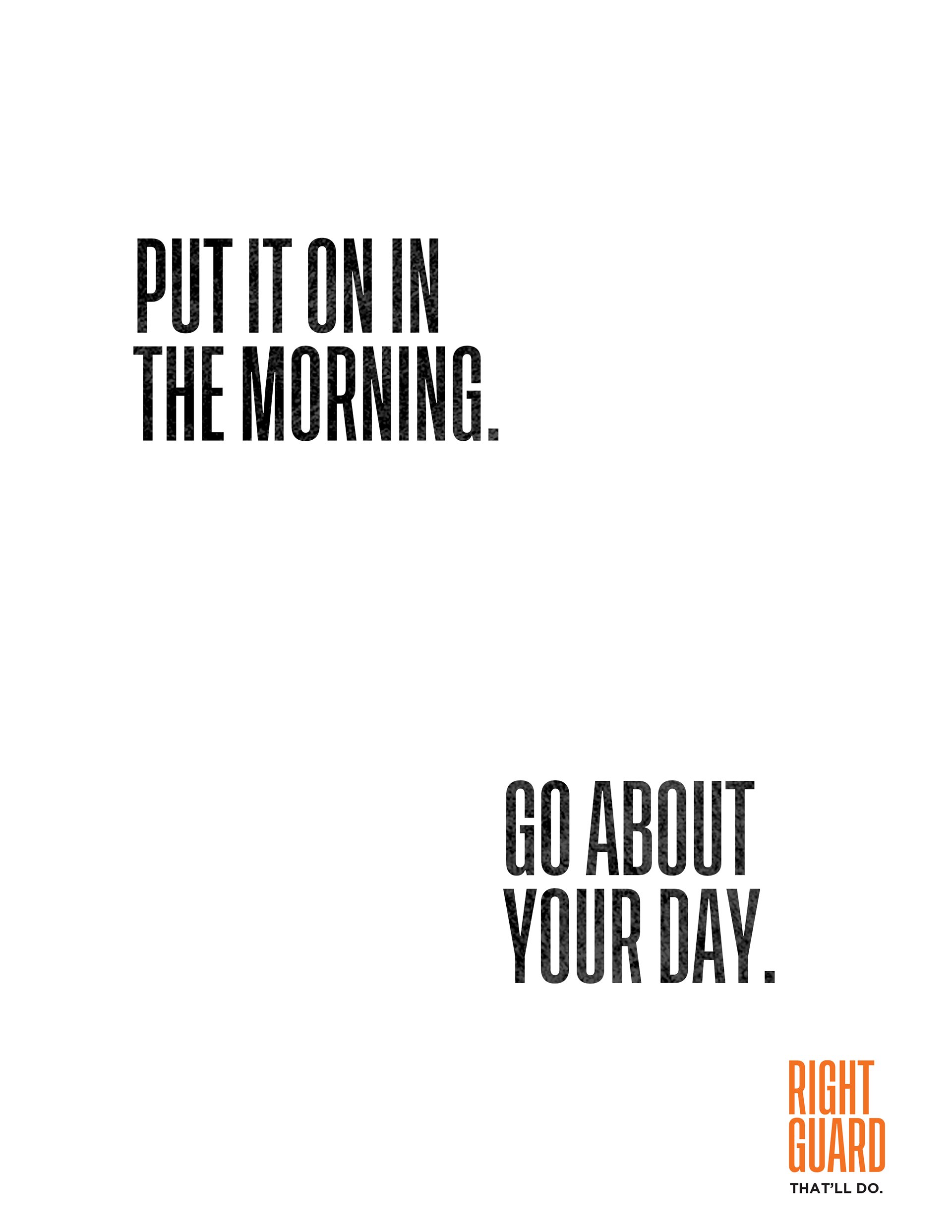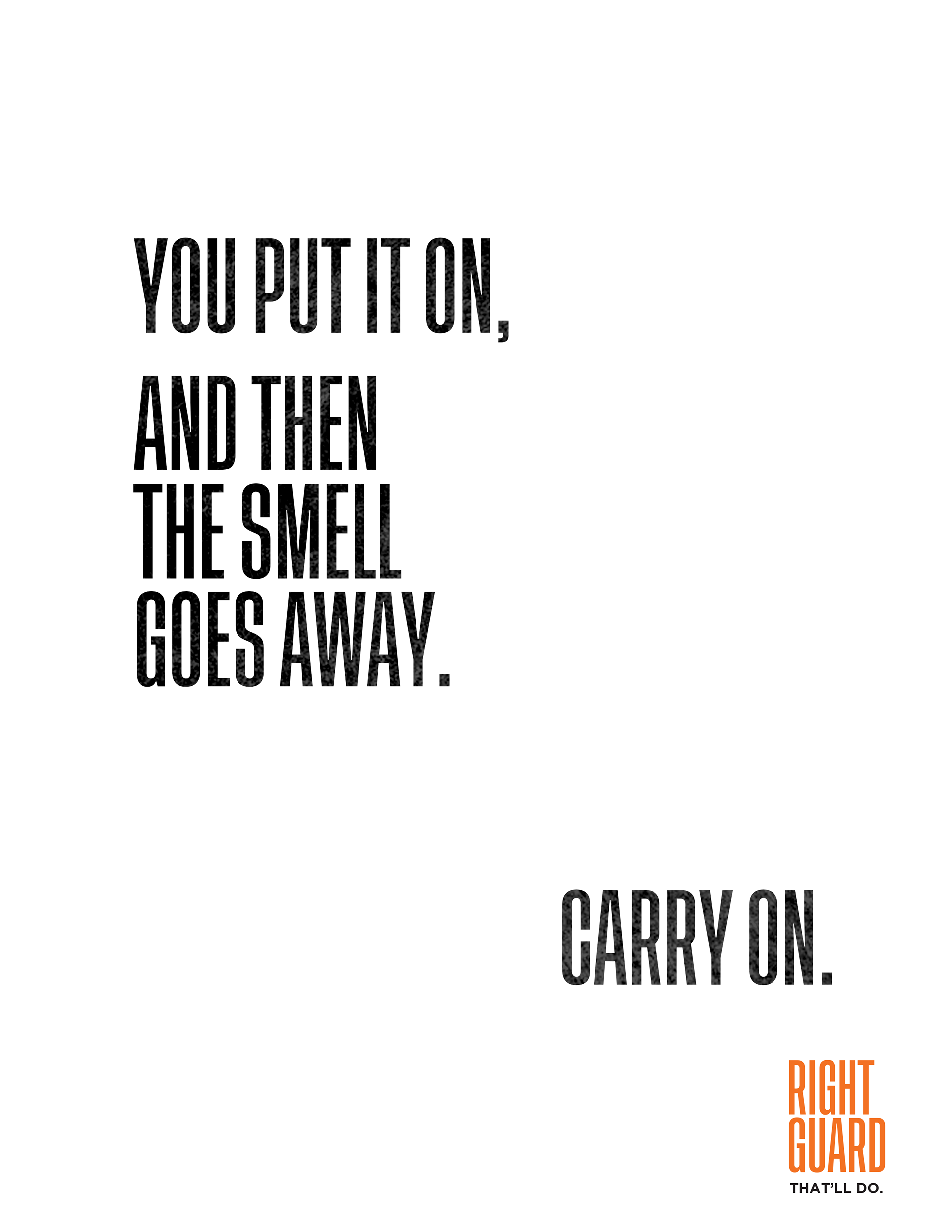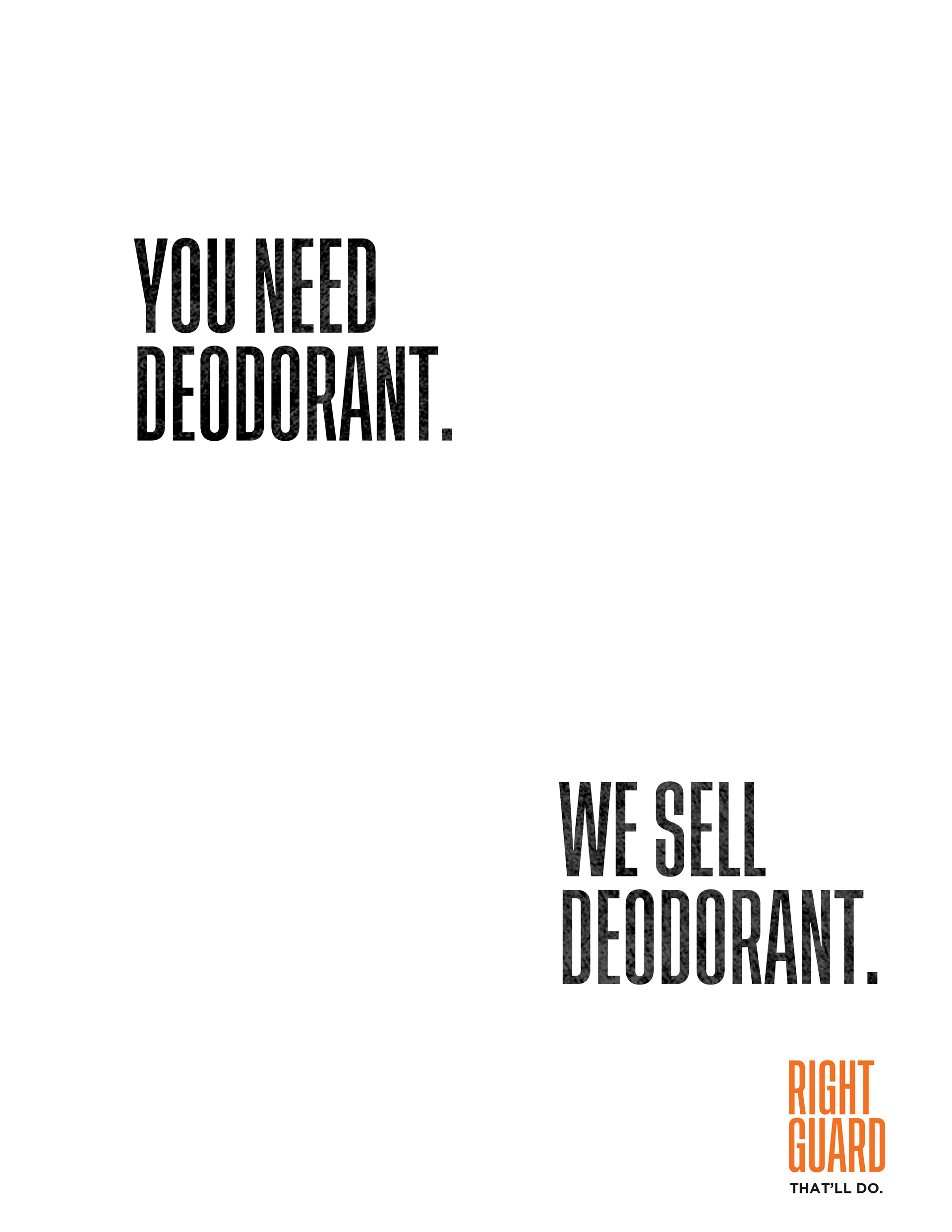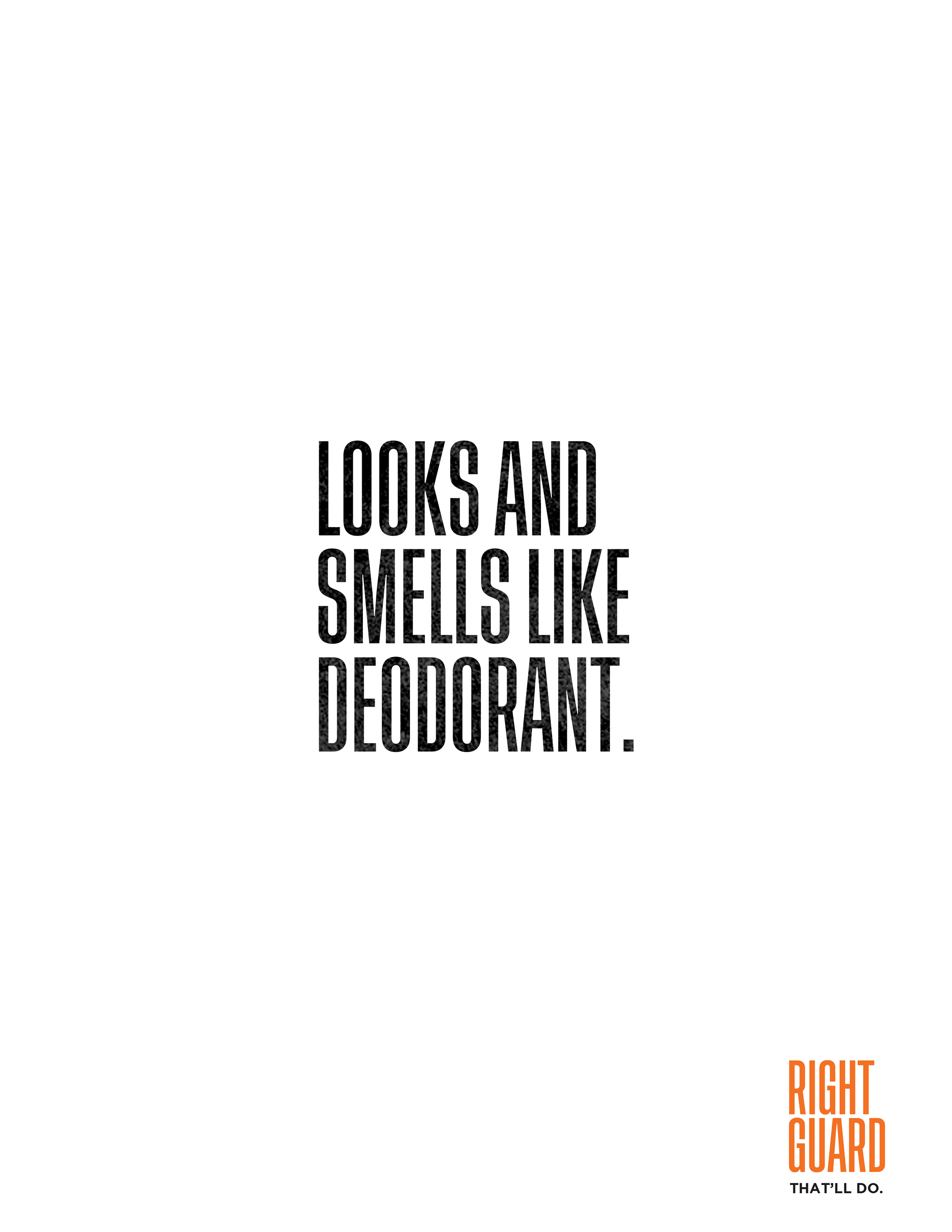 In which we use actual 5-star Amazon reviews. Hell, if Rick C. from Winston-Salem said it, it must be true.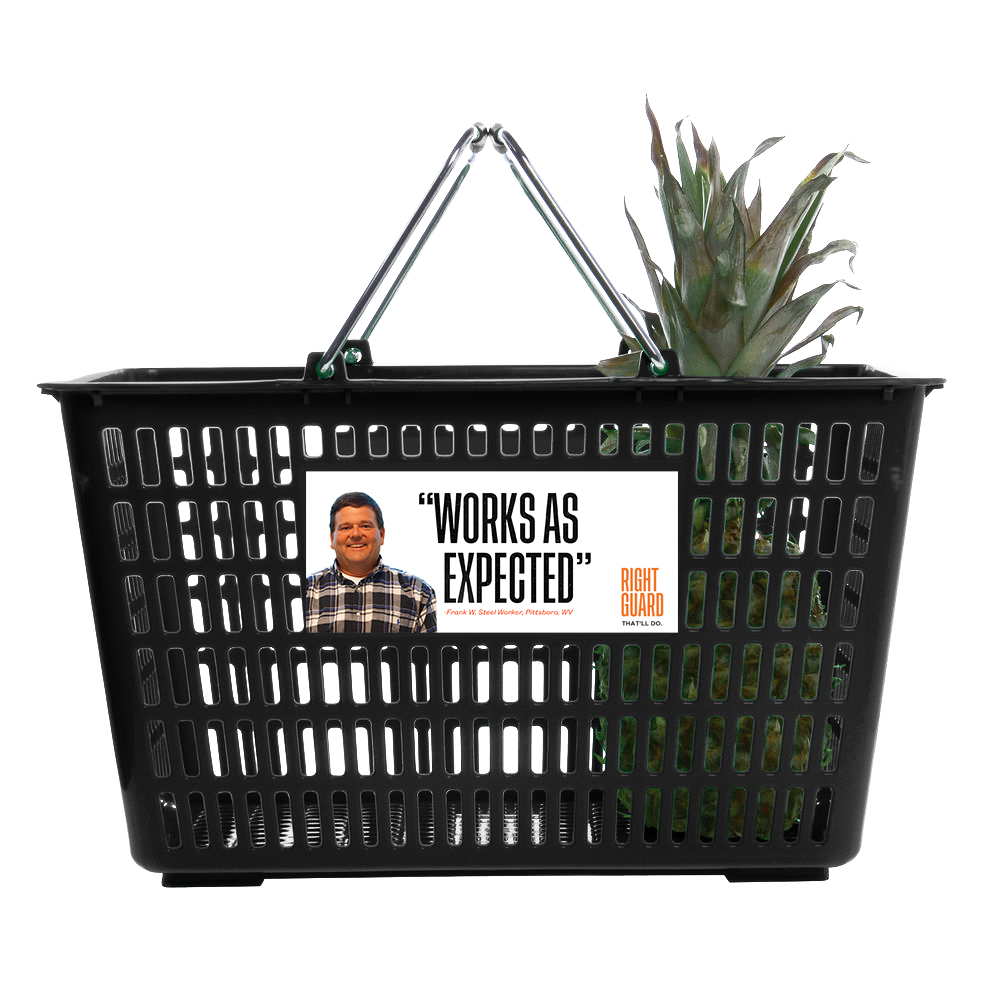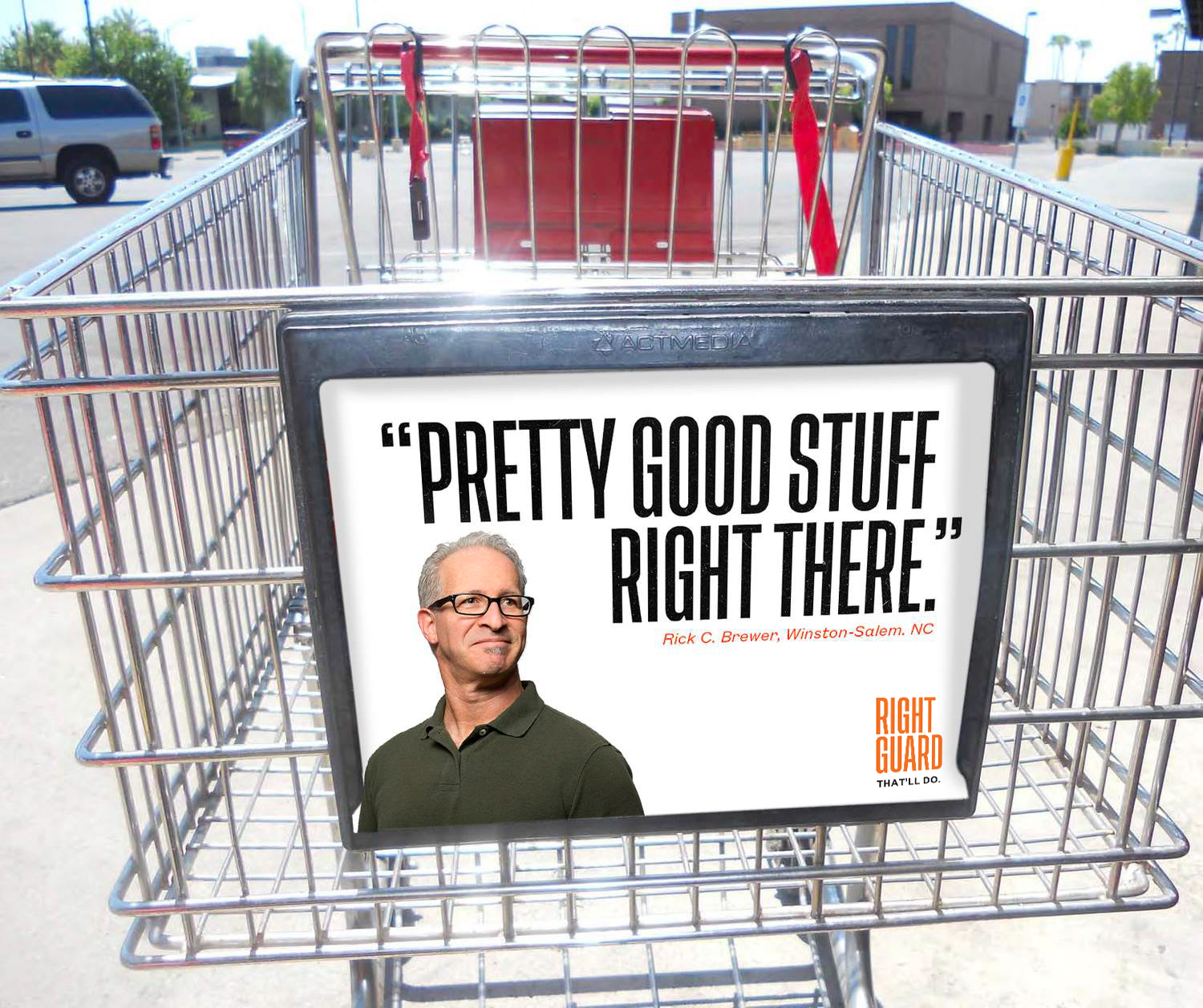 Home Depot and Lowe's are sanctuaries for our Right Guard man. So let's make sure he's prepared for a job well done. 
A little verbal encouragement never hurts either.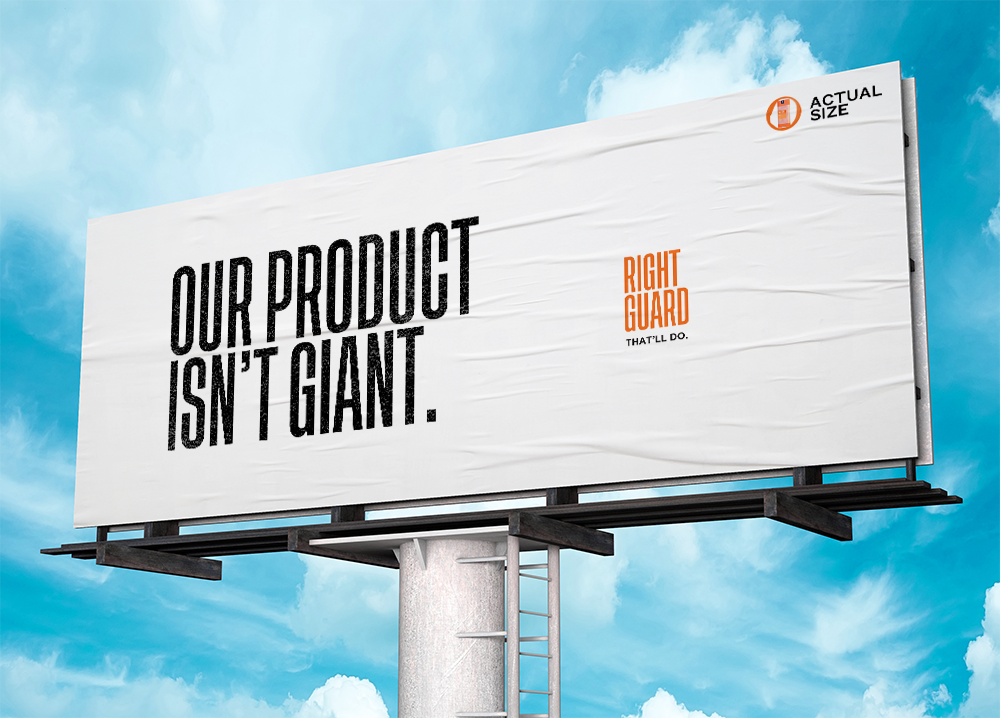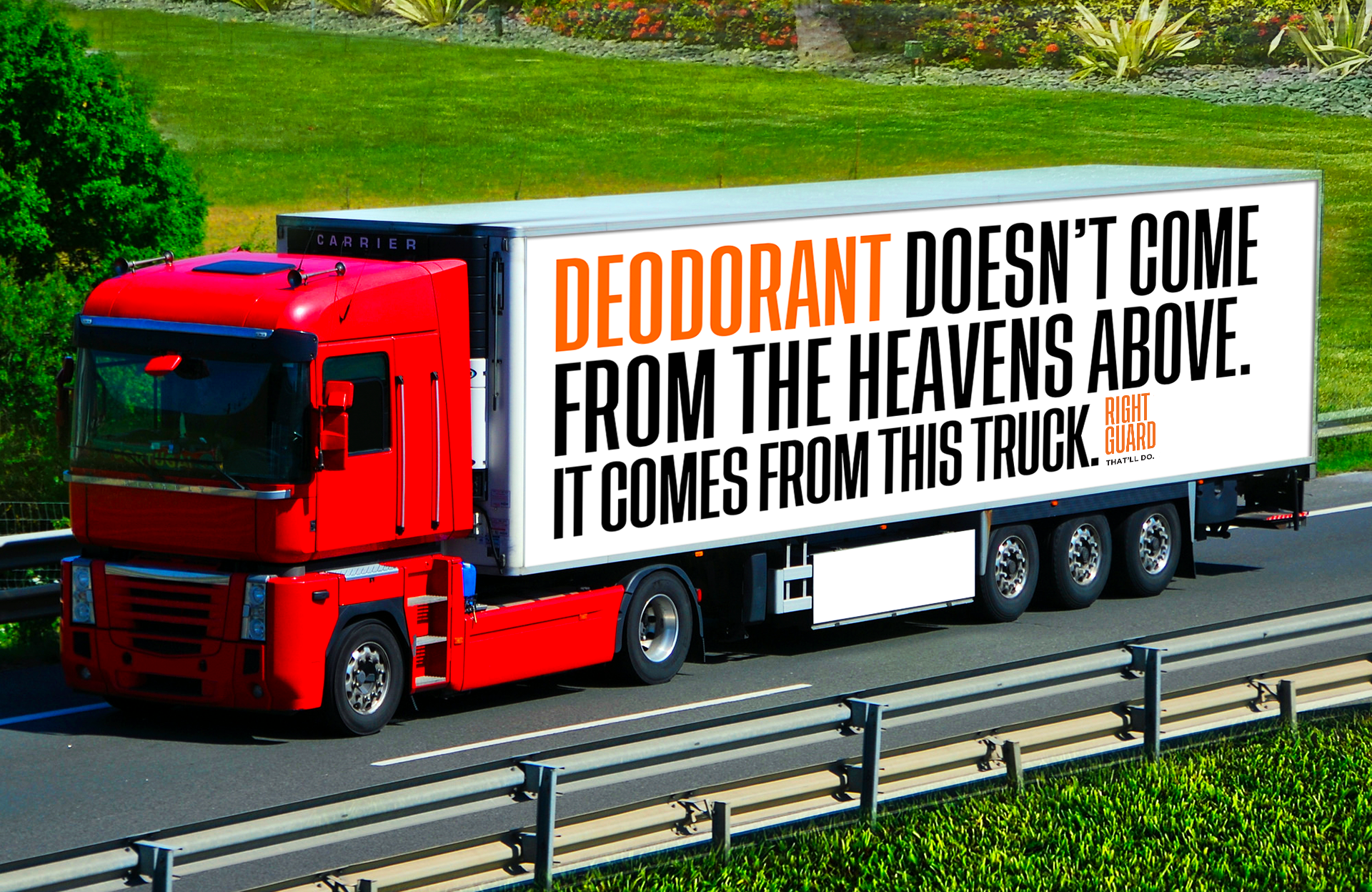 Stripped down, transparent packaging with scent names that reflect the straightforward approach.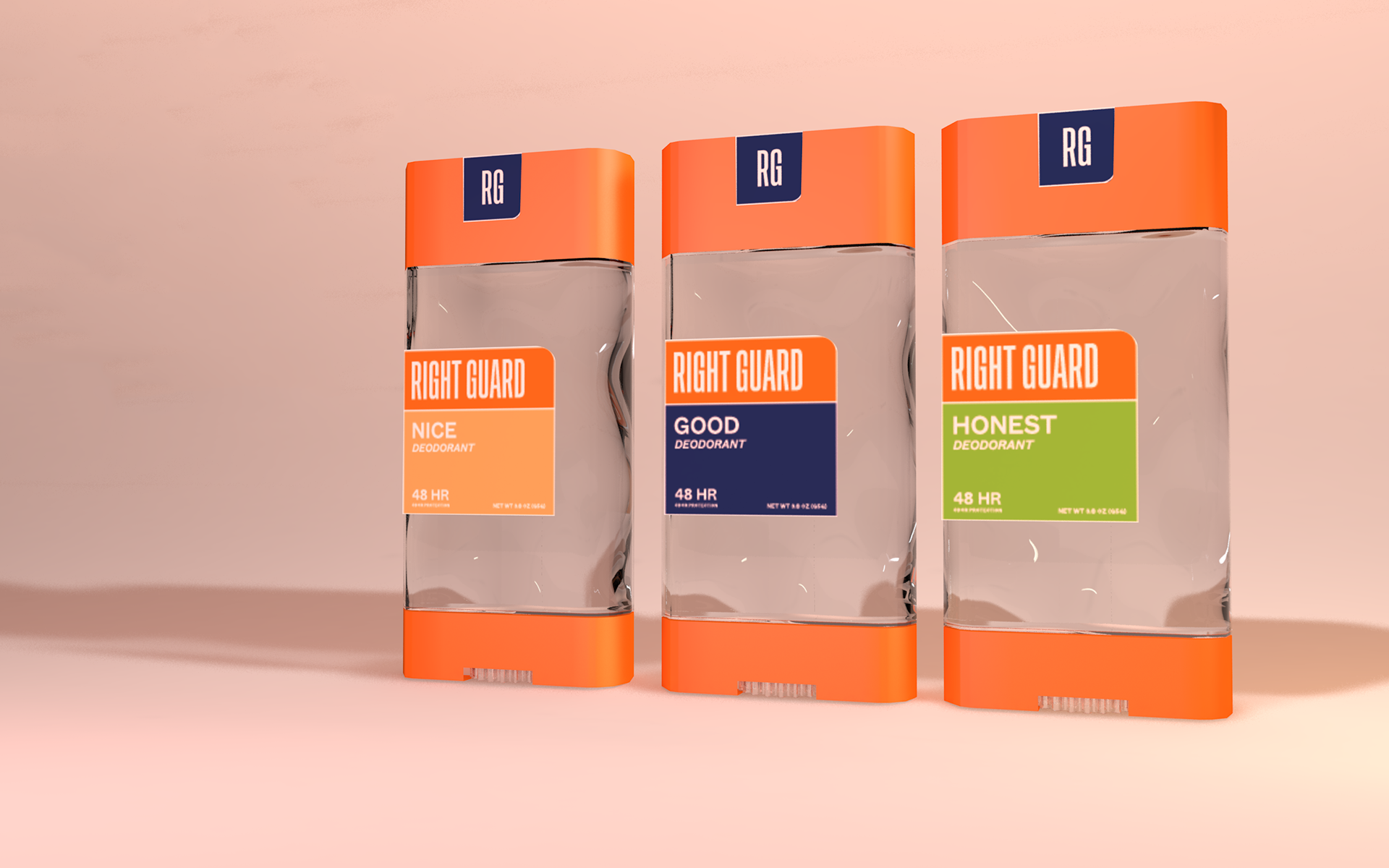 The Right Guard man deserves a cold can.